Hingham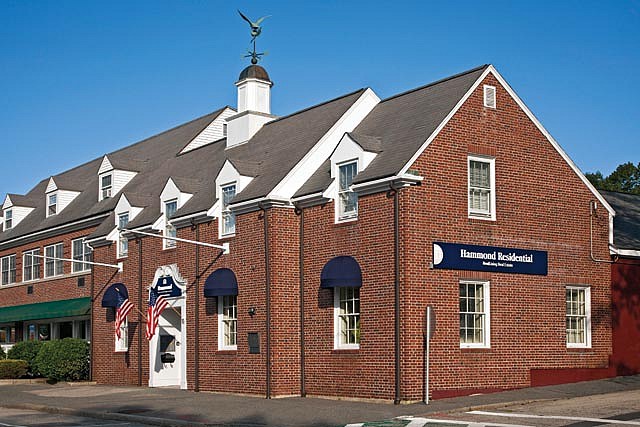 Hammond Residential Real Estate, LLC
Hingham
98 South Street
Hingham, MA 02043
p: 781-749-3650
f: 781-749-7262
office url:
http://www.hammondre.com/Hingham/
Map
or written
Directions
Hingham was established as Bare Cove in 1633 and included much of what is now Cohasset. In 1635 it was renamed Hingham after a town in England. Once a bustling commercial seaport, many of Hingham's historical mansions were built by sea merchants and captains. The town is proud of its connection to Abraham Lincoln's first American ancestor, Samuel Lincoln, who immigrated to the town from Hingham, England in 1637.
One of the most sought-after communities on the South Shore, Hingham has over 4,000 acres of natural beauty with trails for jogging, hiking, bicycling, and areas for camping and fishing, including Bare Cove Park, Wompatuck State Park, and World's End Reservation. In addition the Hingham Recreation Commission offers excellent programs for all ages and the town-owned South Shore Country Club features an 18-hole public golf course, tennis, and swimming.
Our Real Estate Markets
We serve many cities including: Braintree, Cohasset, Duxbury, Hanover, Hingham, Hull, Marshfield, Norwell, Pembroke, Rockland, Scituate, Weymouth
Our Management
Forsythe, Jeff
Senior Vice President/Manager
617-429-1523 Cell
781-749-3650 Office
Email

Visit Web Site
Our Associates
Arbeene, Cheryl
Senior Sales Associate
Hingham Office
Email
617-653-6662 (Cell)
781-749-3650 (Office)
Byrne, Kelly
Sales Associate
Hingham Office
Email
617-833-5994 (Cell)
781-749-3650 (Office)
Byrne, Patricia
Senior Sales Associate
Hingham Office
Email
781-248-9463 (Cell)
781-749-3650 (Office)
Carlisle, Rachael
Administrative Assistant
Hingham Office
Email
781-749-3650 (Office)
Carr, Jane
Senior Sales Associate
Hingham Office
Email
781-749-3650 (Office)
Cavanaugh, Kathleen
Senior Sales Associate
Hingham Office
Email
781-749-3650 (Office)
Christman, Joe
Sales Associate
Hingham Office
Email
617-962-6690 (Cell)
781-749-3650 (Office)
Devin, Mary
Senior Sales Associate
Hingham Office
Email
617-909-9817 (Cell)
781-749-3650 (Office)
Donahue, Mary
Senior Sales Associate
Hingham Office
Email
781-749-3650 (Office)
Gentry, Martha
Senior Sales Associate
Hingham Office
Email
781-749-3650 (Office)
Longo, Mary
Senior Sales Associate
Hingham Office
Email
617-462-6366 (Cell)
781-749-3650 (Office)
MacFawn, Tom
Sales Associate
Hingham Office
Email
781-706-3347 (Cell)
781-749-3650 (Office)
Nolan, Kim
Sales Associate
Hingham Office
Email
781-724-7668 (Cell)
781-749-3650 (Office)
Ramza, Cathy
Sales Associate
Hingham Office
Email
339-227-2516 (Cell)
781-749-3650 (Office)
Richards, Eileen
Senior Sales Associate
Hingham Office
Email
617-413-2906 (Cell)
781-749-3650 (Office)
Ritvo Falvey, Susan
Sales Associate
Hingham Office
Email
617-645-2500 (Cell)
781-749-3650 (Office)
Russell, Alice Burns
Sales Associate
Hingham Office
Email
617-852-3777 (Cell)
781-749-3650 (Office)
Wilbur, Susan
Sales Associate
Hingham Office
Email
617-851-2310 (Cell)
781-749-3650 (Office)