Wellesley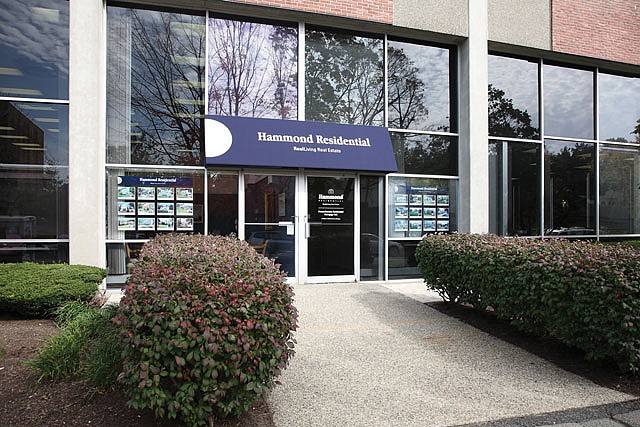 Hammond Residential Real Estate, LLC
Wellesley
40 Grove Street
Wellesley, MA 02482
p: 781-235-5115
f: 781-235-9307
office url:
http://www.hammondre.com/Wellesley/
Map
WELLESLEY
The town of Wellesley, an academic center built around three fine institutions of higher learning, carries a reputation as one of the most sought after residential communities in the state. Its appealing local shops have contributed to making it home for some of the area's foremost business and educational professionals. It is the home of Wellesley College, Babson College and the Massachusetts Bay Community College.
Wellesley is a town with an outstanding public school record. In addition to the public school system, there are two private schools in town. Several playgrounds (some flooded in the winter for skating), tennis courts, baseball fields, a cross-country ski trail and golf course provide outdoor recreation. Underdeveloped conservation areas serve for hiking or horseback riding, the Morse Pond is a favorite swimming spot. The town recreation department sponsors a variety of activities, from exercise groups to the symphony.
Our Real Estate Markets
We serve many cities including: Dedham, Dover, Medfield, Medway, Natick, Needham, Norwood, Sherborn, Walpole, Wellesley, Weston, Westwood
Our Management
Bogle, Gail
Senior Vice President/Manager
781-910-8386 Cell
781-235-5115Ext106 Office
Email

Visit Web Site
Our Associates
Berberian, Stephanie
Sales Associate
Wellesley Office
Email
781-367-6597 (Cell)
781-235-5115Ext147 (Office)
Bernat, Deborah S.
Senior Sales Associate
Wellesley Office
Email
617-699-5878 (Office)
Bornstein, Wendy
Sales Associate
Wellesley Office
Email
617-962-1975 (Cell)
781-235-5115Ext115 (Office)
Boyle, Jay
Sales Associate
Wellesley Office
Email
617-733-6723 (Cell)
781-235-5115Ext152 (Office)
Dennehy, Cynthia
Administrative Assistant
Wellesley Office
Email
508-259-7256 (Cell)
781-893-4466 (Office)
Freedman, Corey
Referral Associate
Wellesley Office
Email
617-823-6097 (Cell)
781-235-5115Ext145 (Office)
Hall, Jessica
Sales Associate
Wellesley Office
Email
617-304-7178 (Cell)
781-235-5115Ext121 (Office)
Hart, Jane
Sales Associate
Wellesley Office
Email
781-694-3526 (Office)
Jessup, Annie
Sales Associate
Wellesley Office
Email
781-249-3579 (Cell)
781-235-5115Ext137 (Office)
Johnson, Catherine
Senior Sales Associate
Wellesley Office
Email
617-413-5414 (Cell)
781-235-5115 (Office)
Johnston, George W.
Sales Associate
Wellesley Office
Email
781-249-0363 (Cell)
781-235-5115Ext148 (Office)
Little, Barbara
Sales Associate
Wellesley Office
Email
508-653-7712 (Cell)
781-235-5115Ext139 (Office)
Malina, Marta
Sales Associate
Wellesley Office
Email
508-314-1899 (Cell)
781-235-5115 (Office)
McCarthy, Geddy
Sales Associate
Wellesley Office
Email
781-724-2063 (Cell)
781-235-5115Ext153 (Office)
McNeil Umenhofer, Loren
Administrative Assistant
Wellesley Office
Email
781-235-5115Ext102 (Office)
Melanson, Jill
Sales Associate
Wellesley Office
Email
508-789-1297 (Cell)
781-235-5115Ext140 (Office)
Melzar, Gerilyn
Administrative Assistant
Wellesley Office
Email
781-235-5115 (Office)
Morton, Kerry
Sales Associate
Wellesley Office
Email
781-591-1421 (Cell)
781-235-5115 (Office)
Pelanne, Sandra
Referral Associate
Wellesley Office
Email
617-775-8676 (Cell)
781-235-5115Ext124 (Office)
Pezzuto, Amanda
Sales Associate
Wellesley Office
Email
617-529-2560 (Cell)
781-235-5115 (Office)
Ross, Kristi
Sales Associate
Wellesley Office
Email
508-631-1464 (Cell)
781-235-5115Ext131 (Office)
Roy, Mary E.
Referral Associate
Wellesley Office
Email
781-424-2215 (Cell)
781-893-4466Ext12 (Office)
Ryan, Marcia
Administrative Assistant
Wellesley Office
Email
781-235-5115 (Office)
Santangelo, Mo
Sales Associate
Wellesley Office
Email
508-333-0293 (Cell)
781-235-5115 (Office)
Silverman, Jerilyn (Jeri)
Sales Associate
Wellesley Office
Email
781-856-6428 (Cell)
781-235-5115Ext135 (Office)
Smith, Carol
Administrative Assistant
Wellesley Office
Email
617-962-9481 (Cell)
978-369-3999 (Office)
Soybel, Miriam
Sales Associate
Wellesley Office
Email
781-956-2874 (Cell)
781-893-4466Ext14 (Office)
Sullivan, Kelly
Sales Associate
Wellesley Office
Email
617-438-5577 (Cell)
781-235-5115 (Office)
Uhm, Connie
Sales Associate
Wellesley Office
Email
781-405-3774 (Cell)
781-235-5115 (Office)
Wagner, Andrea
Sales Associate
Vogt-Wagner Team
Wellesley Office
Email
617-899-0670 (Cell)
781-893-4466 (Office)
Weiss, Arthur
Sales Associate
Wellesley Office
Email
617-901-9434 (Cell)
781-235-5115Ext142 (Office)
Weiss, Gina
Sales Associate
Wellesley Office
Email
617-510-8357 (Cell)
781-235-5115Ext143 (Office)
Witherell, Pamela
Sales Associate
Wellesley Office
Email
781-856-9623 (Cell)
781-235-5115Ext192 (Office)
Wolfson, Judy
Sales Associate
Wellesley Office
Email
781-910-5208 (Cell)
781-235-5115Ext128 (Office)