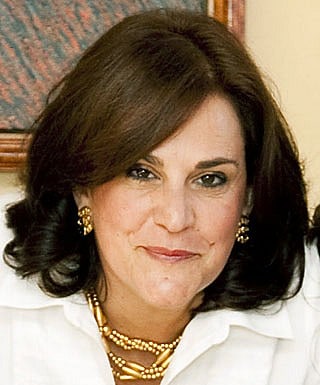 Sales Associate, REALTOR®
Liz Mintz uses her enthusiasm and competence to offer her clients in-depth knowledge of the market and local communities. For almost two decades, Liz's insights and up-to-date market data have enabled her clients to make well-informed decisions. For her seller clients, Liz assists in preparing their house to go to market at the best strategic price, providing a complimentary staging consultation, a network of resources, and coordination to get the job done. For buyer clients, Liz works [...]
Liz Mintz uses her enthusiasm and competence to offer her clients in-depth knowledge of the market and local communities. For almost two decades, Liz's insights and up-to-date market data have enabled her clients to make well-informed decisions. For her seller clients, Liz assists in preparing their house to go to market at the best strategic price, providing a complimentary staging consultation, a network of resources, and coordination to get the job done. For buyer clients, Liz works diligently to find a property to match their lifestyle, and to define how much that lifestyle is worth. For all clients, Liz manages each step of the process, from conception to closing, to ensure a smooth transaction and a well-negotiated sale price.
Born and raised in South America, Liz is a native speaker of English and Spanish. She first came to Boston to attend Tufts University, and has moved between continents several times, thus developing a deep understanding of the challenges of relocation. She raised her three daughters in Newton, moved to the Back Bay, and currently resides in Brookline. She is an active member of local museums, active in her community, and always ready to explore.
Contact Liz if you would like a complimentary market analysis of your property, if you would like to refer friends and family, or if you need a contact from her list of providers, contractors, attorneys and lenders.
Click below to see a sampling of the current offering being marketed by Liz:
CLOSED
Office Location
826 Boylston Street
Chestnut Hill, MA 02467
Specifications
Languages: Spanish
Specialties:
Service Area:
Liz's Testimonials
"As first-time buyers, Liz guided us through the process with her expertise and knowledge. We had A LOT of questions, and Liz had helpful answers to all of them. She helped us prioritize during the house-hunting process and her strategic guidance during bidding wars was spot on. Liz has a way of looking at home-buying that can only come from years of experience--she helped us feel confident and competitive in an unpredictable market.  "We are so thankful that we got to work with Liz -- she [...]
-- Rachel A., August 2022
01 August 2022, 00:00 AM
"We hit the Realtor jackpot with Liz Mintz! With her by our side we were able to feel confident, optimistic and more at ease as we approached the otherwise daunting task of buying and selling a home. Her depth of knowledge about the process, her experience and her detailed understanding about the intricacies of a house helped us think about things that we would have otherwise never even considered.  "Liz made the entire process of buying and selling easier, more enjoyable and successful [...]
-- Scott and Dana E., November 2019
01 November 2019, 00:00 AM
"We enthusiastically recommend Liz Mintz as a Realtor! This was not our first time selling a house, but it was the first time we really felt the agent knew her business and also got to know us well. She came to our initial meeting with very helpful information and explained her process in a way that definitely showed her expertise in real estate. She always went beyond what we asked her, be that information about comparables, history, or how to prepare our house for the sale. She was super [...]
-- Mark and Myriam S., November 2017
01 November 2017, 00:00 AM
"We thank you for the enormous amount of help that you have given us with the purchase of our condominium and sale of our house.  As we have told you, we could not have done it without you! "Your knowledge of the real estate market and meticulous attention to detail, as well as your calm and supportive manner, has been invaluable. Your willingness to work so hard for your clients is very impressive. "We will be very happy to recommend you to others, and wish you continued success." [...]
-- Sharlene and Richard F., November 2015
01 November 2015, 00:00 AM
"Liz was our Realtor for a challenging transition in our lives. She helped sell our house where we had lived for forty-three years and buy a condo in just two months. Not only was she masterful in preparing us for this trying process and executing the technical details of the two transactions, but she was there with hands-on assistance and advice throughout. We could reach her for the smallest of concerns and she responded patiently and with useful information. Her generosity and easy-going [...]
-- Sheila and Hy K., May 2018
01 May 2018, 00:00 AM
Contact
Hi there! How can we help you?
Contact us using the form below or give us a call.
Hi there! How can we help you?
Contact us using the form below or give us a call.